Monarchs Speedway Academy is a brand new initiative aiming to introduce youngsters from the age of 5 and up into the sport of speedway.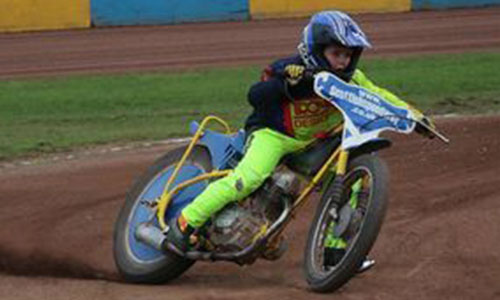 A mini-track was introduced to Armadale Stadium ahead of the 2021 season to offer an appropriately sized circuit for young riders to try out speedway on 50cc and 150cc bikes.
From Cradle to World Champion
The goal of the Monarchs Speedway Academy is to guide budding speedway riders as they progress from the smallest bikes, to the Armadale Devils development team, then on to the Monarchs senior team and beyond. One day there could be a Scottish champion at the top of the sport!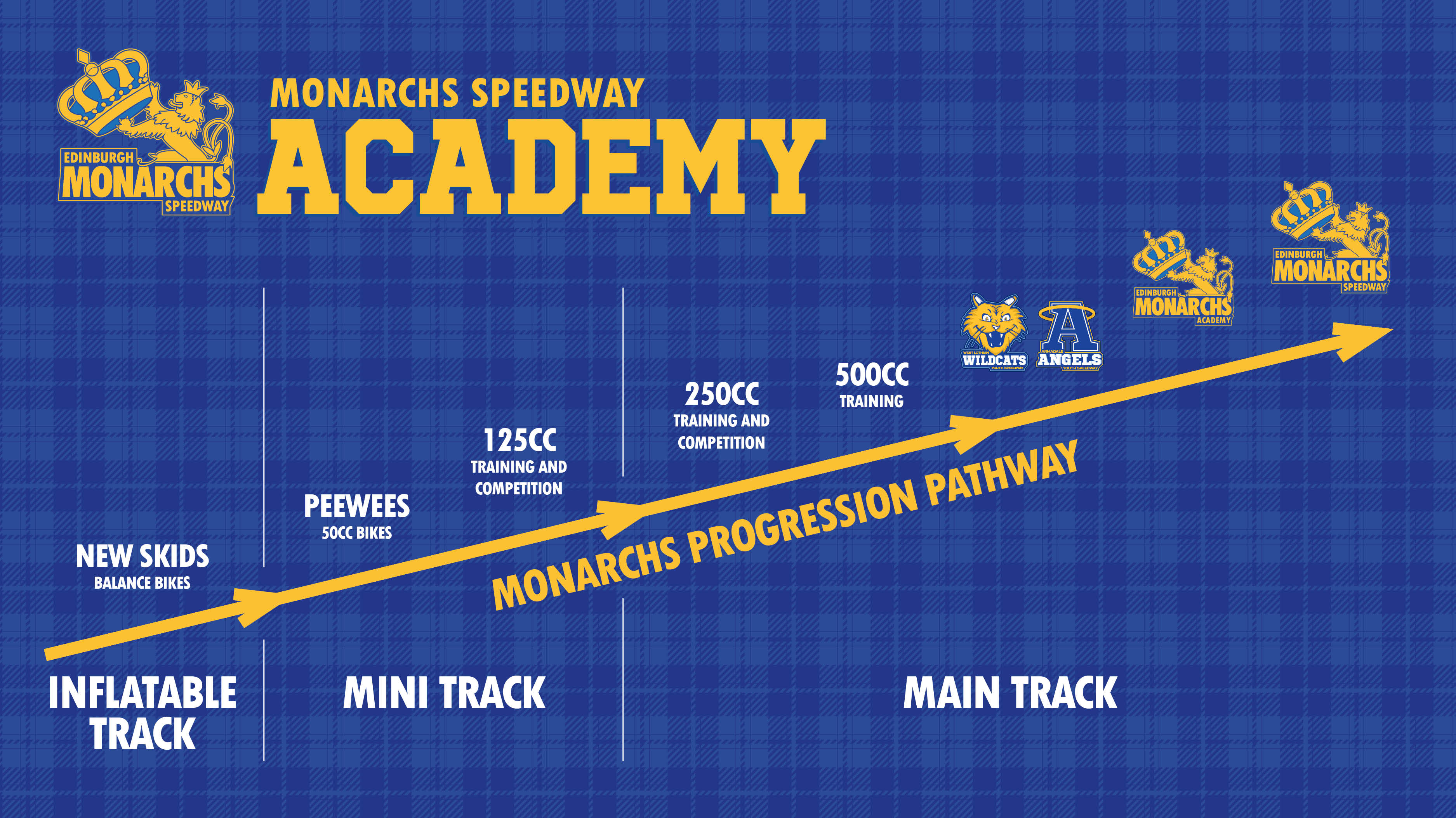 Get Involved
Know a youngster who's keen to give it a shot? Get in touch! The Academy team will be pleased to see you during one of the training sessions.
The Academy is currently welcoming those with their own equipment but will soon invite kids to try out on hirable equipment.