The 2022 season is almost upon us with the 2022 Season Launch Show taking place this Friday!
You can meet the 2022 Monarchs this Friday at Deer Park Country Club, Livingston where the team will be introduced to the fans by presenting duo John and Liam.
The Show gets underway at 7:30pm with doors open from 6:45pm. There has been strong demand for tickets as supporters are eager to see the 2022 Monarchs for the first time.
The remaining tickets are available here:
Deer Park Country Club, Livingston is located close to M8 junction 3. The postcode is EH54 8AB.
The Show will be held in the Fairways Suite which is accessed via the main reception and up one flight of stairs. Supporters who require access without stairs should enter through the bowling alley where staff will guide you to the Fairways Suite.
Tap the below image to view a larger map.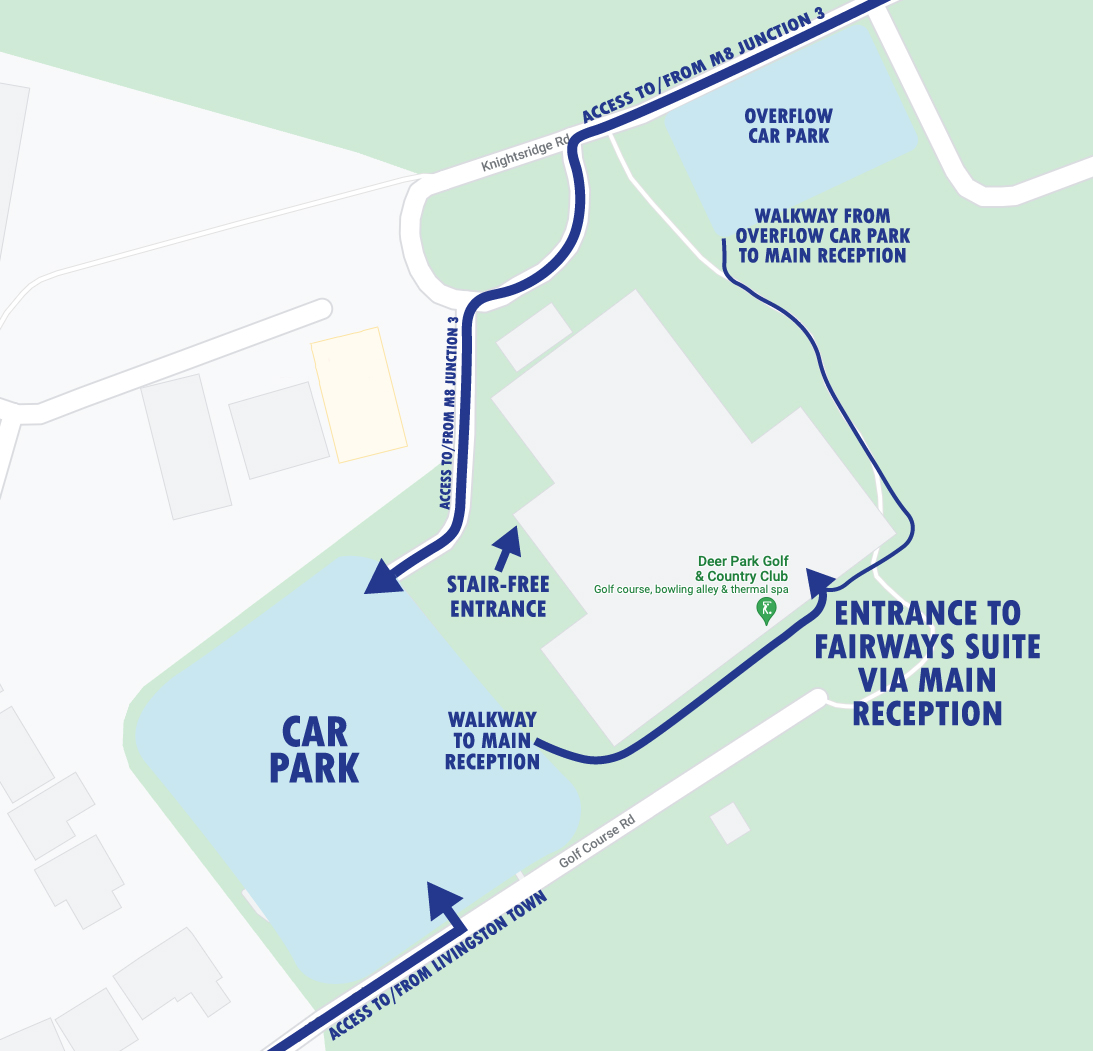 ---
Press and Practice
Press and Practice also takes place this Friday 1st April at Armadale Stadium from 1:30pm until 3:30pm.
Both the Monarchs and Devils teams will be getting their first laps of the Armadale circuit this year ahead of the upcoming season.
The practice session will be open for the public to attend. Admission is free and everyone is welcome.
---
2020 Season Launch Show Tickets
Anyone who booked tickets for the cancelled 2020 Season Launch Show will have received tickets for the 2022 event free of charge. If you have not yet received these then please check your email account and junk mail. If you still have not received your tickets then please email info@edinburghmonarchs.co.uk
If you had booked tickets for the 2020 Show but cannot attend the 2022 Show then please contact the Club at info@edinburghmonarchs.co.uk so that your tickets may be made available to other supporters and to arrange a refund.